Excursions in Abrau-Dusro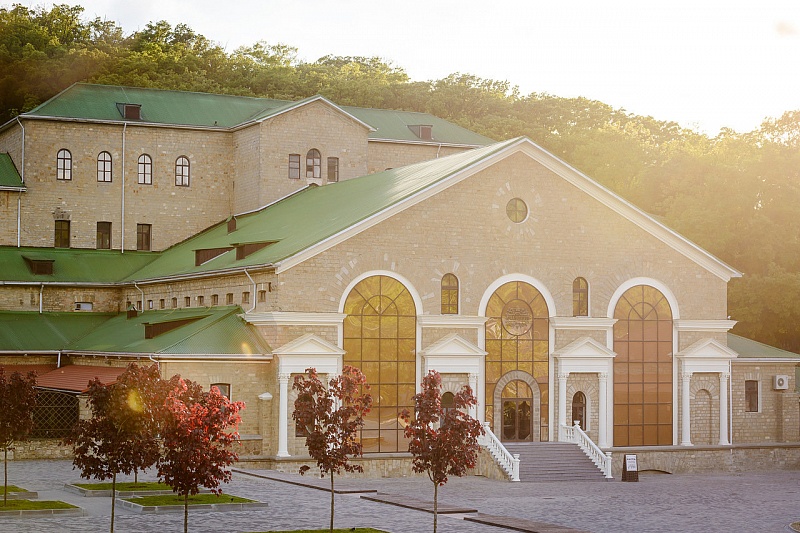 Visiting the Historic complex without participation in a tasting session
Duration 1 hour 20 minutes
Kids of 6-9 years – 350 rub. Kids of 3-5 years – free of charge.
Going on an educational excursion about Russian Wine House "Abrau-Durso" you will get to an amazing underground world where the spirit of the real champagne reigns. Not only will a...
3+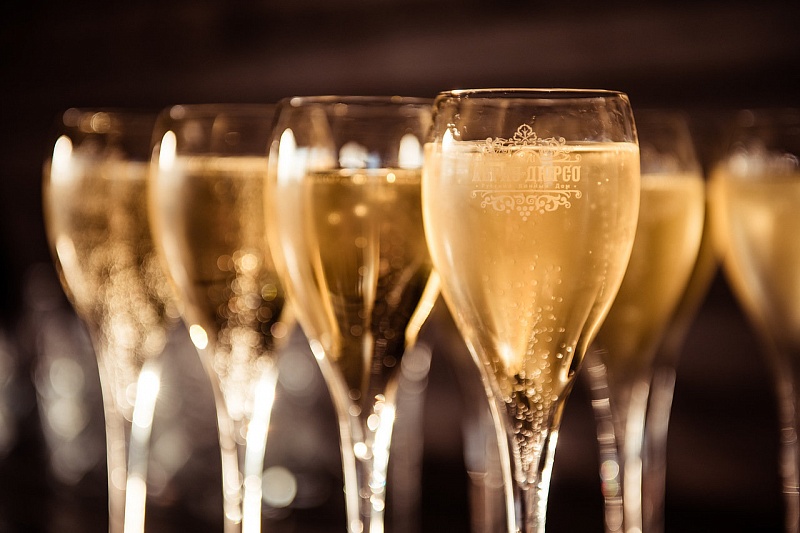 Visit of a Historic Complex with an excursion and a tasting session
Duration 1 hour 30 minutes
This is the place where you will become a witness of champagne creation process and find out what exactly the mysterious French words: "Cuvée", "Remuage" and "Dégorgeage" mean; you...
18+
You may leave your kid with us during the excursion or find an occupation for him at one of our master-classes.br>
If you have come with kids you may leave them in the play space under supervision of childcare providers.
The cost of this service is – 150 rub.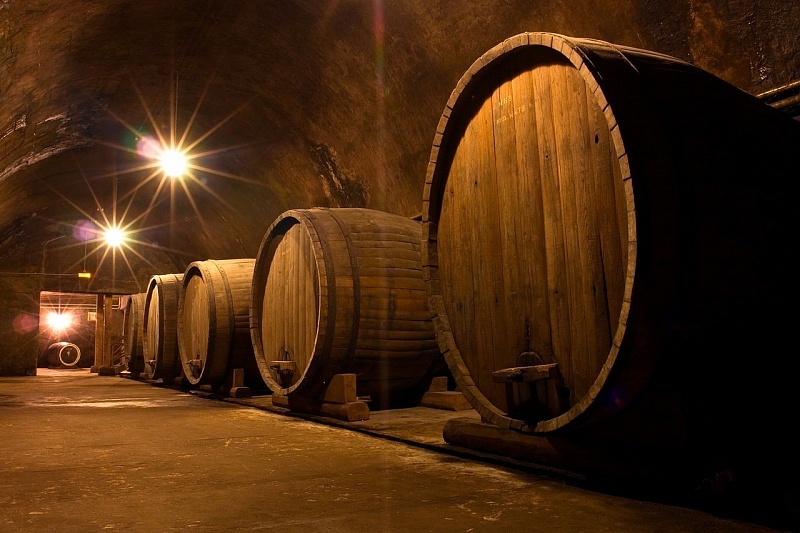 Visit of a historic complex with an excursion and tasting of still wines
Duration 1 hour 20 minutes
Few people know, but initially the plant "Abrau-Durso" was built as a factory of still wines. After almost a century, we decided to go back to basics, now the guests can ...
18+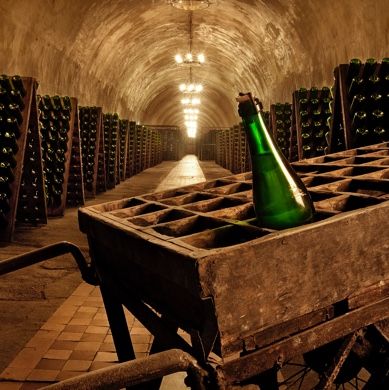 VIP-excursion about Russian Wine House "Abrau-Durso" with a tasting session
We are happy to offer you an individual excursion. We have something to surprise you! Getting down into our wine-cellars you will find yourselves in the most secret corners of the ...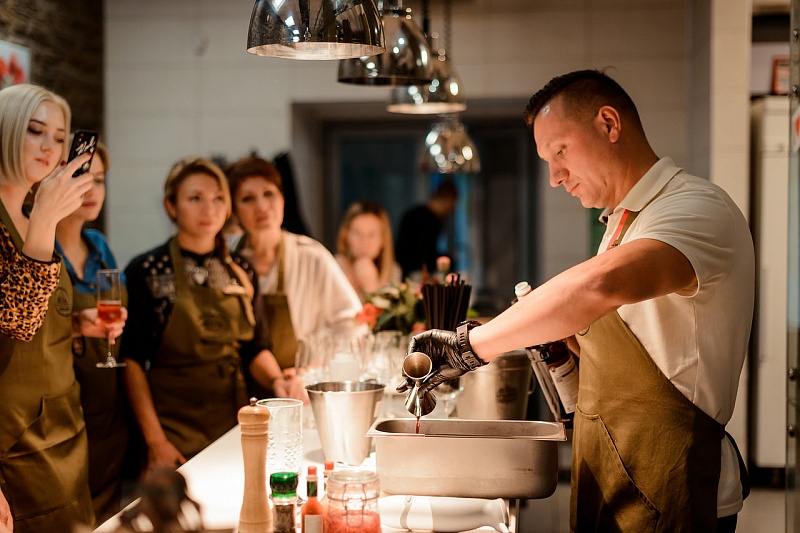 Wine-gastronomic excursion with making mulled wine
Duration 1 hour 30 minutes
You will learn much about the history of the plant and champagne production technology, also during our master class…
18+
Abrau-Durso Quests
Will you manage to find a precious artefact, having overcome all the dangers expecting you in the dungeon of "Abrau-Durso"? Test your character and resourcefulness during "Phantom of the winemaker" quest!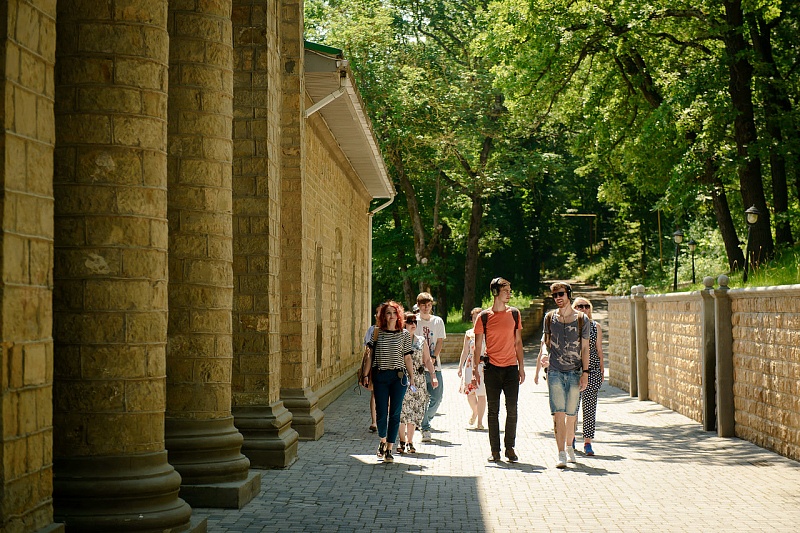 "Voice of the city" in Abrau-Durso
Walks are held every day, regardless of the season
Cost of participation for kids (6-12 years) — 350 rub
Sightseeing in Abrau-Durso with some elements of flashmob, and you become an actor in a play staged in the open air. In the beginning the participants are given headphones so that ...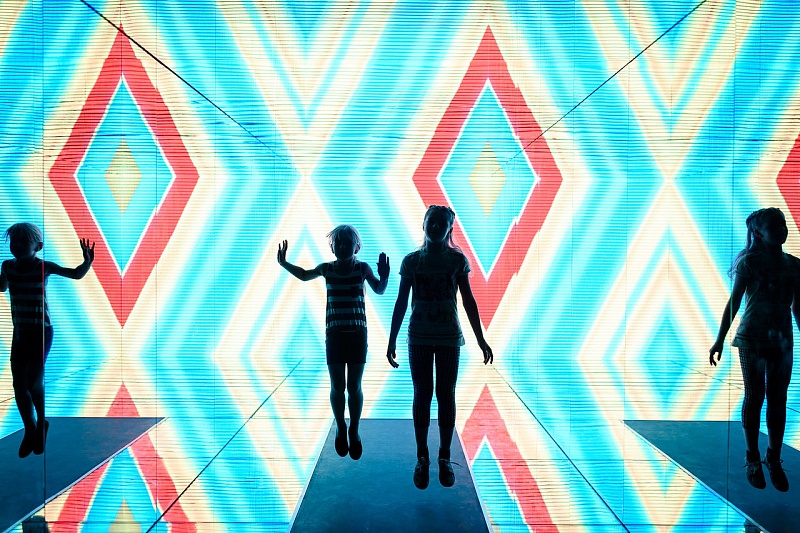 Abrau light gallery
Children's ticket (6-7 years) — 300 rub. (0-5 years) — free of charge.
An interactive modern art gallery. You become more than just a spectator, because displays are changed together with your body movements. Here you can get very beautiful pictures, ...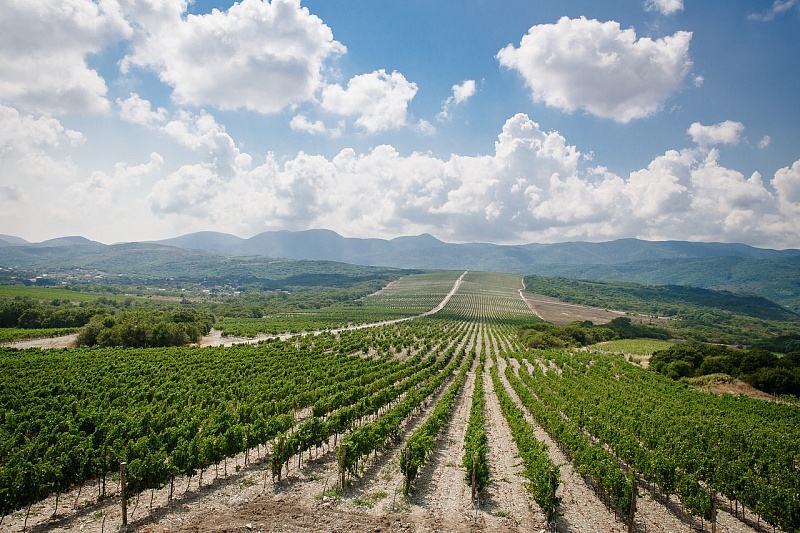 An excursion with a visit to vineries
This house does not start from the walls or even from the foundation, but from the place where you want to lay it. Champagne home is especially important, because ...