Courses of a young rider
Horse-riding lessons — from 200 rub.
A ticket for 10 lessons – 5 000 rub.
A horse ride outside the riding hall — 700 rub.
A ride about Art-park — from 100 rub.
Hippotherapy – 700 rub.
Viola, Pegas, Chanel and Sorrento are waiting for you in "Abrau-Durso" horse club:
+7 (918) 063-13-14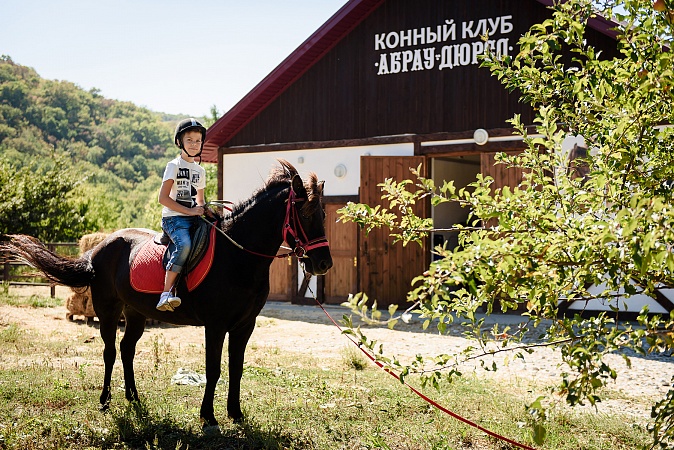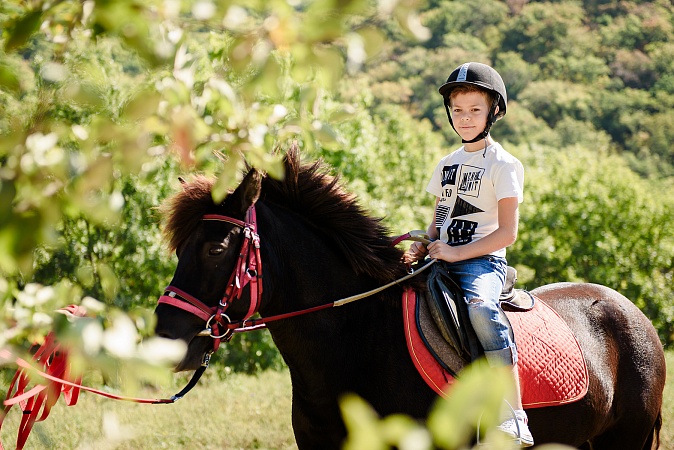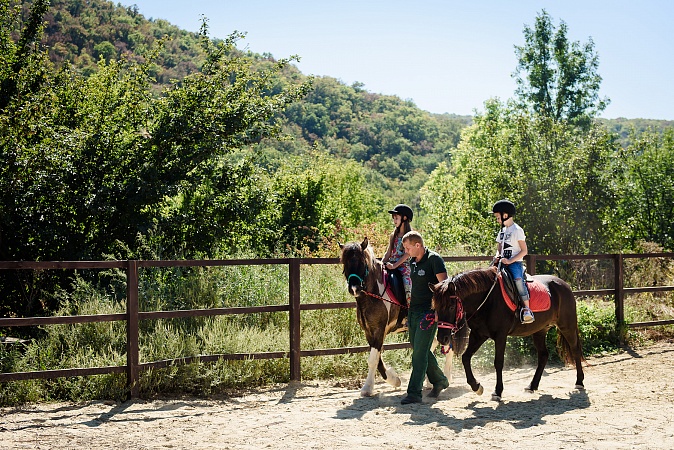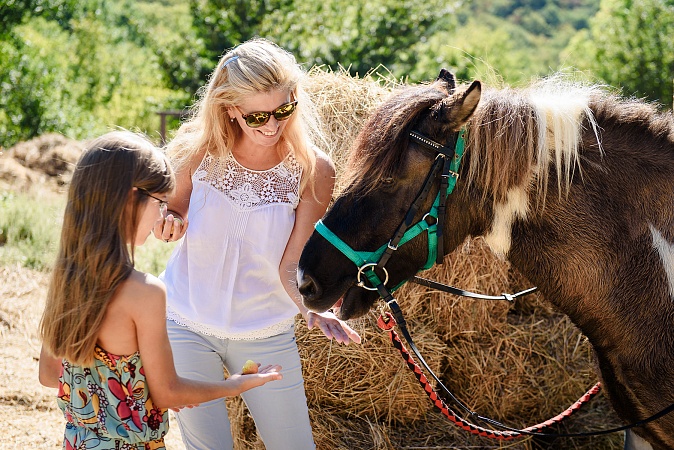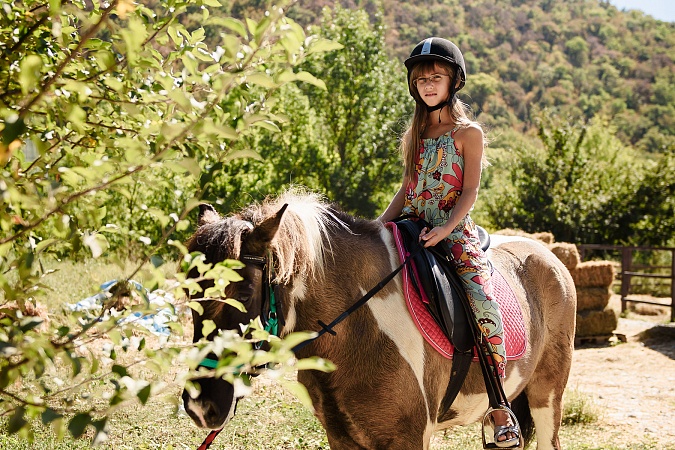 Young guests of "Abrau-Durso" horse club in "Round Lake" manor house can take a ride on horses of Icelandic breed, pat them and give them apples. This breed of a small Icelandic horse is considered one of the most unusual breeds thanks to its peculiar gait. It is perfect for both grown-ups and kids. It has a calm and friendly temper and very nice looks.
Courses of a young cook
Price: 500 rub.-
Duration: 1–1,5 hours.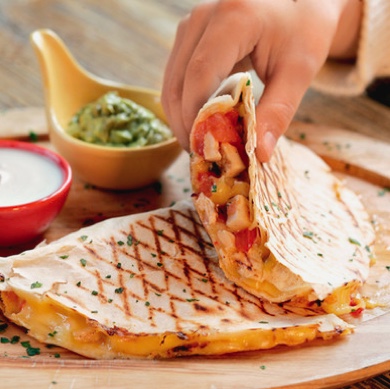 Make quesadilla with your own hands
Give your child a gastronomic trip to hot Mexico! The kids will learn to cook the pride of Latin America - a delicious quesadilla - in the form of a game.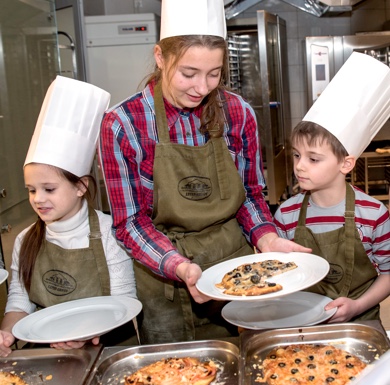 Pizza Mai Courses
Our teachers teach kids how to cook different types of pizza. The first culinary experience of the students of the gastronomic school "Abrau-Durso" begin to acquire in 5 years.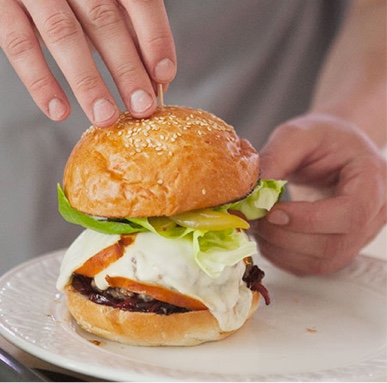 Cooking burgers
Now American cuisine is considered one of the most popular in the world. The gastronomic school "Abrau-Durso" teaches children how to cook the king of fast food exclusively from natural ingredients.
Courses of a young captain
In our Abrau Sailing club the kids get knowledge and acquire skills essential for every real yachtsman. For a kid sailing means unforgettable range of vivid emotions, personal contact with nature elements of wind and water, self-perception and balanced development.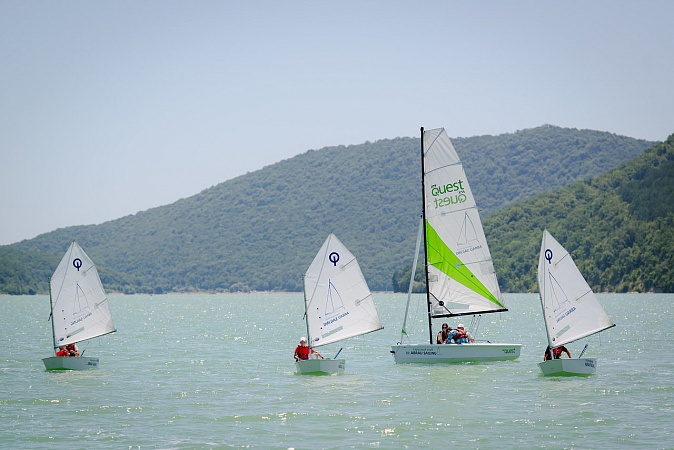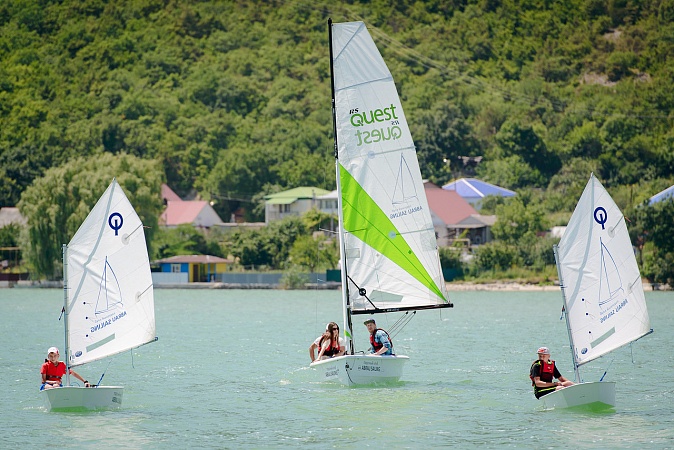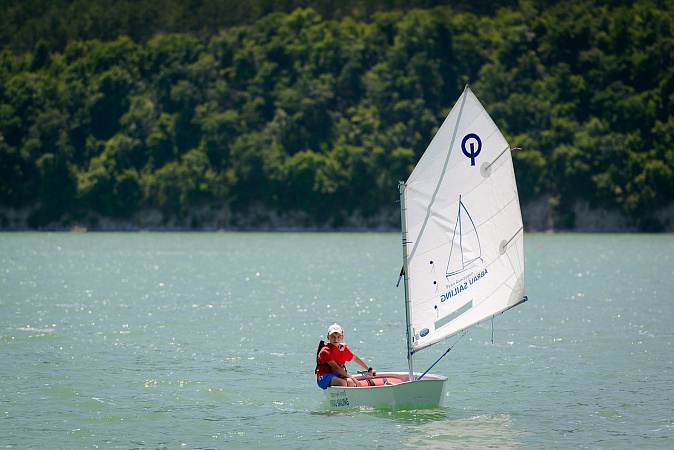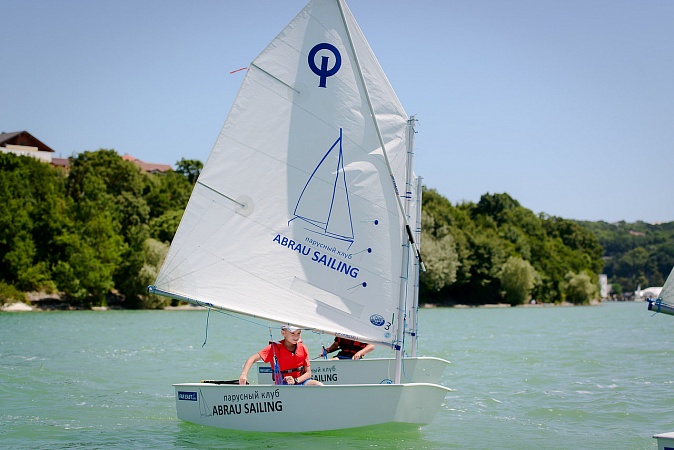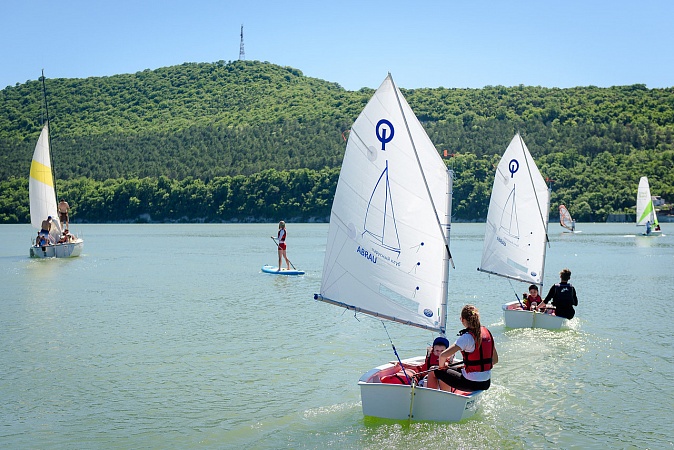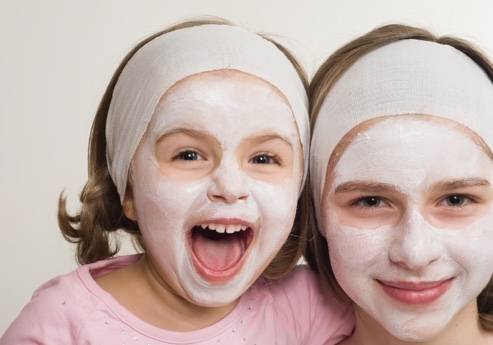 Sweet SPA
Milk and chocolate bath, a chocolate mask and aromatic oil massage are very wholesome for a growing organism. All these SPA treatments improve metabolism, facilitate elimination of harmful substances, saturate organism with vitamins and microelements, moisten and nourish dry children's skin. Moreover, sweet SPA can both normalize night sleep and create excellent mood because it is a dream of every child – to dive into a bath of chocolate, and we are all for making dreams come true, even those of our youngest guests! Also here you can arrange an unforgettable birthday party for your child.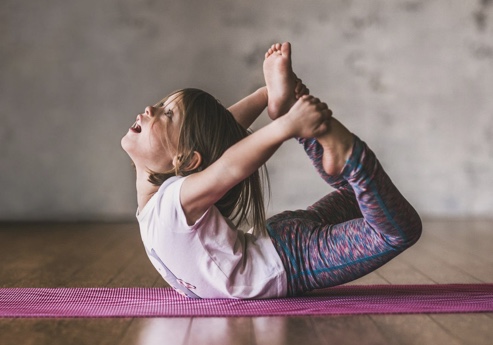 Courses of a young acrobat (yoga for kids)
It is a special technique which will help to reveal creative and physical potential of your child, will guarantee good mood, make the child healthier, and will teach him to be open and friendly. The program includes creative master-classes and dynamic games with elements of yoga for kids.
The first lesson is free!
Carousel
Venetian carousel is a favorite attraction of all little guests of Abrau-Durso! In a colorful tent with bright horses, fancy sledges or a 19th century carriage kids feel like real princes and princesses.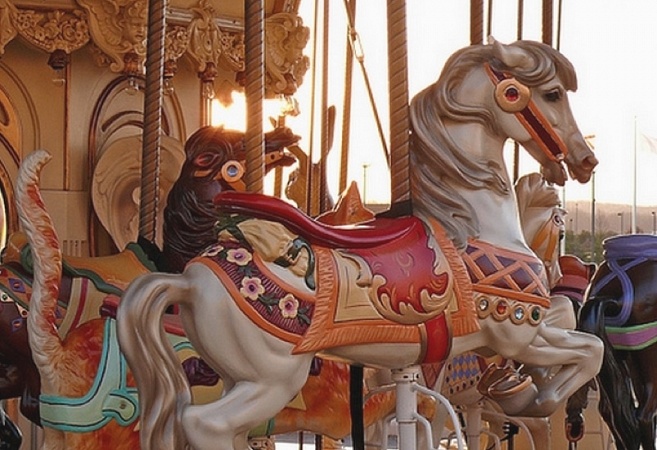 Petting zoo
There is a petting zoo near "Abrau-Durso" horse stables where a cozy family of rabbits and coatis lives. You can hold them, feed some carrots to them and take a picture of your little one with his new fluffy friends.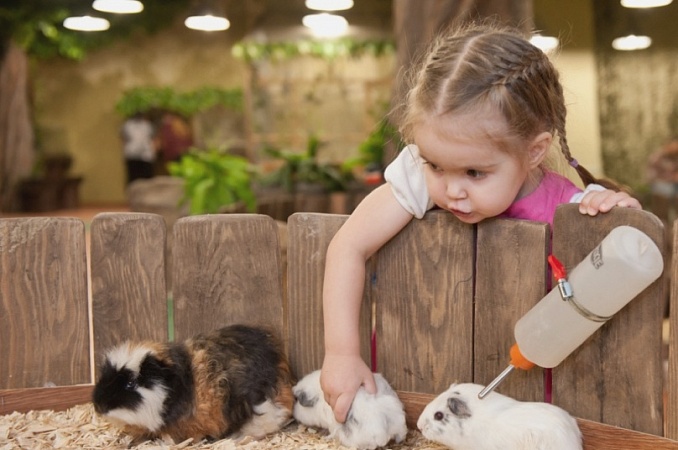 Menu for children
For adults going to a restaurant is always comfortable and delicious. But what about children? We will make sure that a visit to Terrase di Lago becomes a thrilling and delicious adventure for them. There is a real kid's menu and a playing zone there.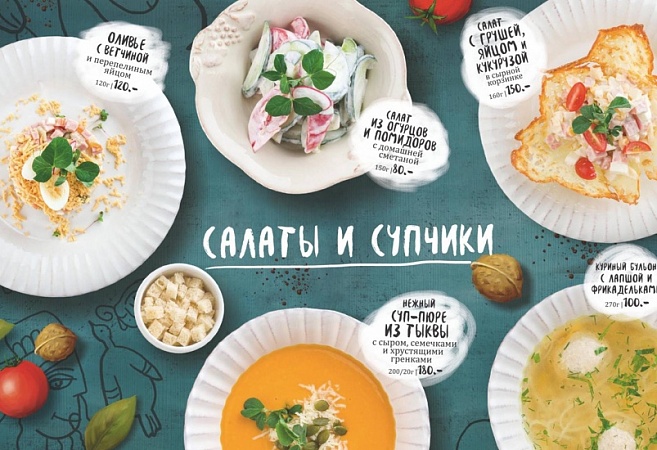 How to entertain a child?
You may leave your kid with us during the excursion or keep him busy at one of our master-classes.
Children's room
If you have come with kids you may leave them in the play space under supervision of childcare providers. The cost of this service is – 100 rub./ per hour